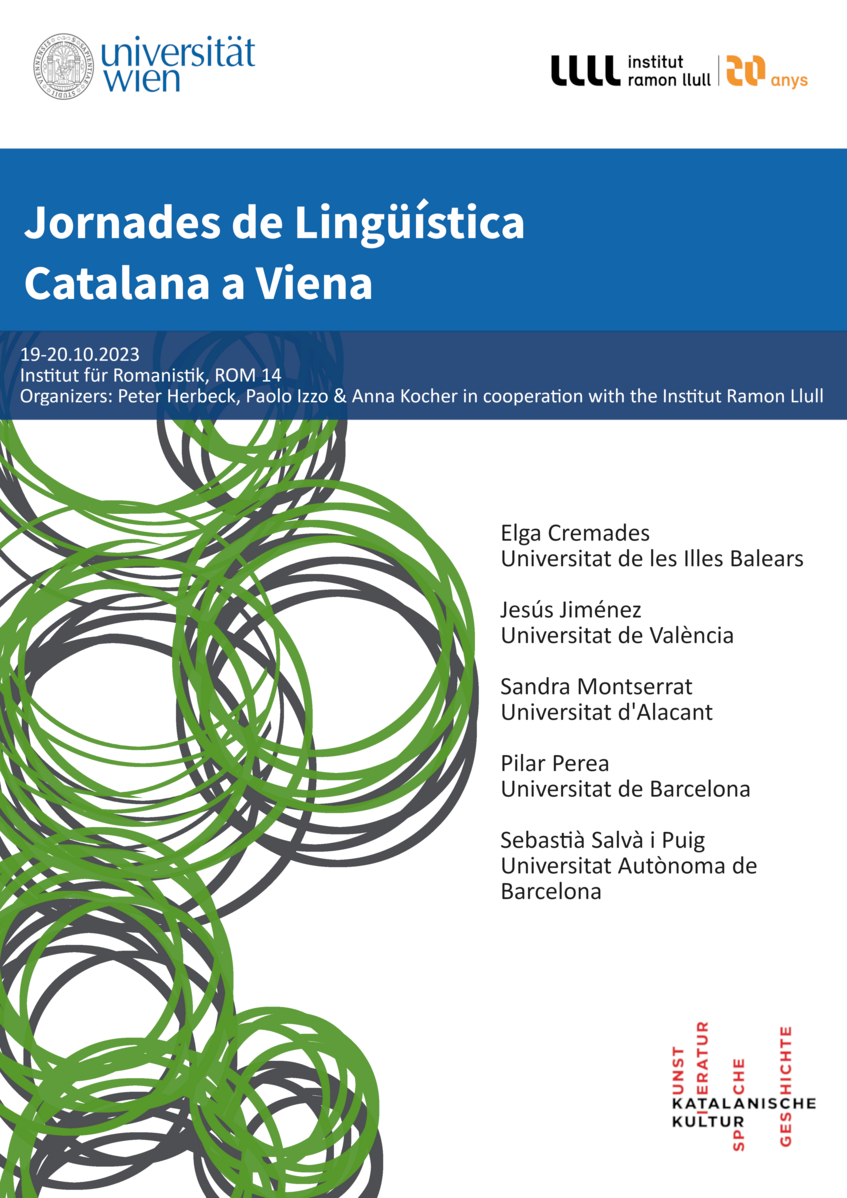 Jornades de Lingüística Catalana a Viena
Jornades de Lingüística Catalana a Viena is an annual symposium held at the University of Vienna that applies recent discoveries in the area of theoretical linguistics to the study of Catalan. The next Jornada will take place on October 19-20, 2023. This year's topic is "Linguistic Variation in Catalan". The following speakers have confirmed their participation:
Elga Cremades (Universitat de les Illes Balears)
Jesús Jiménez (Universitat de València)
Sandra Montserrat (Universitat d'Alacant)
Pilar Perea (Universitat de Barcelona)
Sebastià Salvà i Puig (Universitat Autònoma de Barcelona)
The Jornades are organized by the University of Vienna in cooperation with the Institut Ramon Llull.